Address
325 Jubilee Street
Duncan, British Columbia, Canada
V9L 1W9
| | |
| --- | --- |
| Phone: | +1 (250) 746-7168 |
| Fax: | +1 (250) 746-7169 |
Social Media
Store Hours:
| | |
| --- | --- |
| Monday | 9:00 AM to 6:00 PM |
| Tuesday | 9:00 AM to 6:00 PM |
| Wednesday | 9:00 AM to 6:00 PM |
| Thursday | 9:00 AM to 6:00 PM |
| Friday | 9:00 AM to 6:00 PM |
| Saturday | CLOSED |
| Sunday | CLOSED |
| Holidays | CLOSED |
Pharmacy Hours:
| | |
| --- | --- |
| Monday | 9:00 AM to 6:00 PM |
| Tuesday | 9:00 AM to 6:00 PM |
| Wednesday | 9:00 AM to 6:00 PM |
| Thursday | 9:00 AM to 6:00 PM |
| Friday | 9:00 AM to 6:00 PM |
| Saturday | CLOSED |
| Sunday | CLOSED |
| Holidays | CLOSED |
Services
Health Services
Delivery service available
Certified fitter for compression stockings
Store Services
Special Services
Wound care dressing and supplies
Adult incontinence products
Ostomy supplies
Diabetic products and services
Our Store
Mann's Pharmacy has been a longtime fixture in Duncan. This pharmacy is conveniently located in a medical clinic. There's ample free parking for customers' convenience.  Due to its proximity to the medical clinic, this store has a wide array of specialized wound care dressings and ostomy products. If there's not a specific healthcare item you require currently in stock, it can be quickly ordered. There's a selection of compression stockings available and a Certified Fitter is on staff to ensure a proper fit.
Jason Czettisch is owner/manager. After working in other Super Thrifty locations in Manitoba and Saskatchewan, Jason made the move west to Duncan in 2004. Allison Krauza has been working at Mann's Pharmacy since 2010.
Our Community
Duncan, located on the traditional lands of the Quw'utsun people on Vancouver Island, has a population of about 5,000 people. The city also serves Cowichan Valley with an additional population of approximately 84,000.  Although the city is small in area, it boasts two attractions that are world class.  Known as "The City of Totems", the designs of the totem poles reflect peoples' lives, businesses and families, signifying the two cultures of the area coming together. This is one of the world's largest outdoor collections of publicly displayed totem poles. Duncan is also home to the world's largest ice hockey stick as verified by Guinness World Records.
Duncan serves as a hub for the Cowichan Region, providing healthcare and professional services as well as tourism focusing on the cultural aspects of the region. Fishing, farming and forestry are also strong economic forces found in the region.
Meet the team
Jason Czettisch
Manager/Pharmacist
Jason Czettisch graduated from the University of Manitoba in 1996.  Growing up in Flin Flon, MB he worked as a stock boy at Super Thrifty and soon took an interest in pharmacy.  Jason opened the Super Thrifty in Rocanville in 1997.  Eventually he made his way to the west coast and Mann's Pharmacy in Duncan.  Mann's specializes in geriatric pharmacy with a particular emphasis on drug use as we age and the unique needs of seniors.  When not at the store Jason enjoys travel, photography and is an dedicated follower of the Canadian Football League.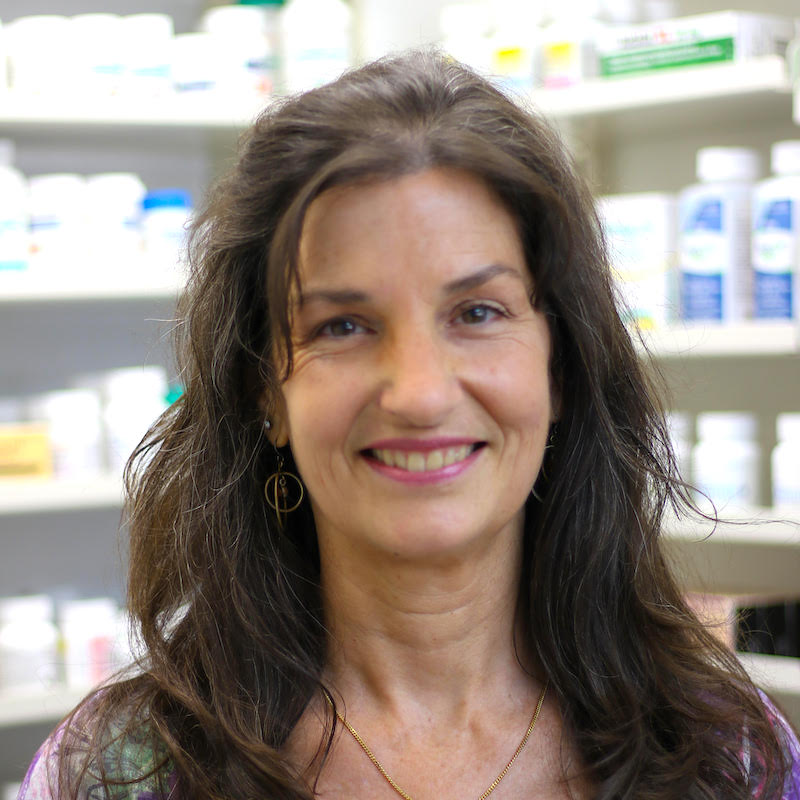 Allison Krauza
Pharmacist
Allison was born and raised on Vancouver Island. After graduating with her Bachelor of Science in Pharmacy from the University of British Columbia, she worked in Ladysmith for a few years before starting at Mann's Pharmacy in 2010. She's married and has three children.
Allison enjoys the one-on-one relationship that working at Mann's Pharmacy affords.  In her words, "I enjoy working at a small pharmacy where I can get to know the patients and other customers. It is a friendly environment where a pharmacist is better able to help people achieve their desired health outcomes."
She enjoys working on crafts in her spare time. When time and weather allow, Allison takes every opportunity to spend as much time outside as possible. As avid outdoors fans, she and her family camp, swim, ski, hike and rock climb. Their rock climbing adventures have taken them to challenging climbs in Joshua Tree, California and Red Rock Canyon near Las Vegas. The beautiful crags of British Columbia offer unlimited climbing opportunities closer to home.