Address
212 Main Street, North
Morris, Manitoba, Canada
R0G 1K0
| | |
| --- | --- |
| Phone: | +1 (204) 746-2542 |
| Fax: | +1 (204) 746-6072 |
Social Media
Store Hours:
| | |
| --- | --- |
| Monday | 9:00 AM to 6:00 PM |
| Tuesday | 9:00 AM to 6:00 PM |
| Wednesday | 9:00 AM to 6:00 PM |
| Thursday | 9:00 AM to 6:00 PM |
| Friday | 9:00 AM to 6:00 PM |
| Saturday | 9:00 AM to 5:00 PM |
| Sunday | CLOSED |
Pharmacy Hours:
| | |
| --- | --- |
| Monday | 9:00 AM to 6:00 PM |
| Tuesday | 9:00 AM to 6:00 PM |
| Wednesday | 9:00 AM to 6:00 PM |
| Thursday | 9:00 AM to 6:00 PM |
| Friday | 9:00 AM to 6:00 PM |
| Saturday | 9:00 AM to 5:00 PM |
| Sunday | CLOSED |
Services
Health Services
Prescribing for minor ailments
Authorized to administer drugs & vaccinations
Smoking cessation & counselling
Opioid dependence treatment
Delivery service available
Free needle disposal containers
Blood pressure testing
Medication packaging options
Affiliated with Super Thrifty Compounding Pharmacy
Affiliated with Home Health Care Pharmacy
Medication disposal
Store Services
Seniors' discount
Manitoba Lottery ticket centre
Puzzles
Fashion apparel
Jewellery
Candles
International foods
Cosmetics
Toys & board games
Magazines & paperbacks
Special Services
Baby clothes (newborn to 24 months only)
Our Store
Since January 1995 Super Thrifty has served the town of Morris. Mel Baxter served as pharmacist/manager/owner from 1995 until his semi-retirement in 2016. He still steps in as relief pharmacist when needed. Nathan Friesen became pharmacist/manager/owner in 2016.
Our Community
Morris, with a population of close to 1900 people, is located 51 kms south of Winnipeg and 42 kms north of Emerson.  At the end of May, Morris is the scene of Rumble in the Valley, which takes pride in the title of "Western Canada's Largest Truck & Tractor Pull".  For four days every July, Morris plays host to the Manitoba Stampede, which is Manitoba's only professional rodeo on the Canada Rodeo Tour.
Super Thrifty in Morris has been proud to be a silver sponsor of the Dekalb SuperSpiel since its inaugural year in 2009. As well, Super Thrifty is a bronze level sponsor of the Manitoba Stampede and Rumble in the Valley.  Super Thrifty regularly supports such community projects as the development of the splash park and many charitable golf tournaments and fundraisers.
Meet the team
Nathan Friesen
Manager/Pharmacist
Nathan Friesen grew up in Blumenort, MB, graduating from the University of Manitoba, Faculty of Pharmacy in 2013. He began his pharmacy career at Valley Super Thrifty under the mentorship of Mel Baxter and assumed the pharmacist/manager position in 2016. He is authorized to provide injections as well as prescribe medications for self-limiting conditions. Nathan is also certified by the College of Pharmacists of Manitoba in Opioid Dependence Treatment.
Nathan strives to provide the best, most comprehensive pharmaceutical care possible. "Whether it is conducting medication reviews, providing pharmaceutical advice or being an advocate for my patients in discussions with prescribers and third-party payers to ensure medication appropriateness and coverage, I really enjoy going the extra mile to help my patients in any way that I can." On working for Super Thrifty Drugs: "I really appreciate that I'm given the freedom to provide the products and services that I feel will really benefit my patients, without any corporate pressure to provide unnecessary products."
Nathan is authorized to prescribe medications for smoking cessation.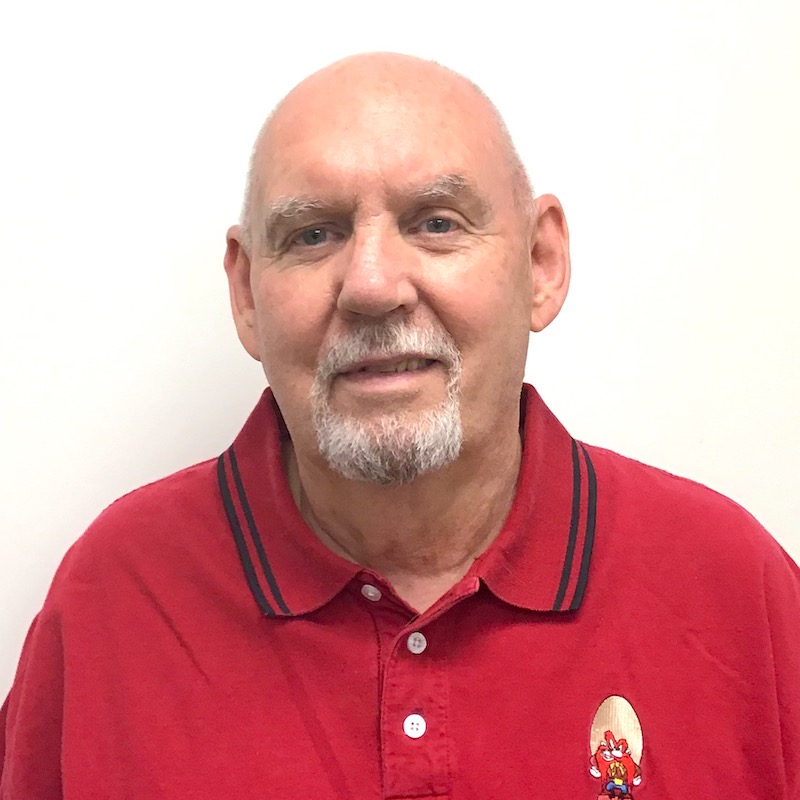 Mel Baxter
Pharmacist
Mel has been a Super Thrifty pharmacist since 1995, first as the pharmacist/manager at Valley Super Thrifty in Morris and now as a relief pharmacist. He is a community volunteer in Morris and has held various executive offices with pharmacy boards, working to help expand pharmaceutical care to Manitobans. Mel enjoys talking with his clients and being a trusted partner in their health care.