Address
38 – 4th Street South East
Hamiota, Manitoba, Canada
R0M 0T0
Phone:
+1 (204) 764-2140
Fax:
+

1 (855) 956-3837
Social Media
Store Hours:
| | |
| --- | --- |
| Monday | 9:00 AM to 5:30 PM |
| Tuesday | 9:00 AM to 5:30 PM |
| Wednesday | 9:00 AM to 5:30 PM |
| Thursday | 9:00 AM to 5:30 PM |
| Friday | 9:00 AM to 5:30 PM |
| Saturday | 10:00 AM to 3:00 PM |
| Sunday | CLOSED |
| Holidays | CLOSED |
Pharmacy Hours:
Monday
9:00 AM to 12:00 PM
1:00 PM to 5:30 PM
Tuesday
9:00 AM to 12:00 PM
1:00 PM to 5:30 PM
Wednesday
9:00 AM to 12:00 PM
1:00 PM to 5:30 PM
Thursday
9:00 AM to 12:00 PM
1:00 PM to 5:30 PM
Friday
9:00 AM to 12:00 PM
1:00 PM to 5:30 PM
Saturday
CLOSED
Sunday
CLOSED
Holidays
CLOSED
Services
Health Services
Prescribing for minor ailments
Authorized to administer drugs & vaccinations
Smoking cessation & counselling
Delivery service available
Free needle disposal containers
Blood pressure testing
Medication packaging options
Affiliated with Super Thrifty Compounding Pharmacy
Affiliated with Home Health Care Pharmacy
Medication disposal
Store Services
Seniors' discount
Manitoba Lottery ticket centre
Puzzles
Fashion apparel
Jewellery
Purses
Watkins products
Giftware
Candles
International foods
Cosmetics
Toys & board games
Magazines & paperbacks
Special Services
Our Store
Originally named Denwal Pharmacy, the store became part of the newly founded Super Thrifty group in 1977. At that time, the name was changed to Super Thrifty Pharmacy.
George McGhee was pharmacist/manager/owner from 1977 until his retirement in 2013. Kyle Skayman has been the pharmacist/manager/owner since 2013. Tracy Lelond-Young has been a Super Thrifty pharmacist since 2020.
Our Community
Hamiota, located 84 kilometres northwest of Brandon, has a population of over 1250 people. It is a very close-knit community that's very senior-friendly while at the same time, a great place to raise a family. Always a contender for "Communities in Bloom", Hamiota is a central hub for healthcare and sporting in the area. It's nestled in great farming land, that's close to Brandon and to Riding Mountain National Park.     
Super Thrifty donates to many community sports organizations including hockey, baseball, curling and the snowmobile club. As well, festivals such as Birdtail Fine Arts Festival and the Yoga Festival are recipients of Super Thrifty support.
Meet the team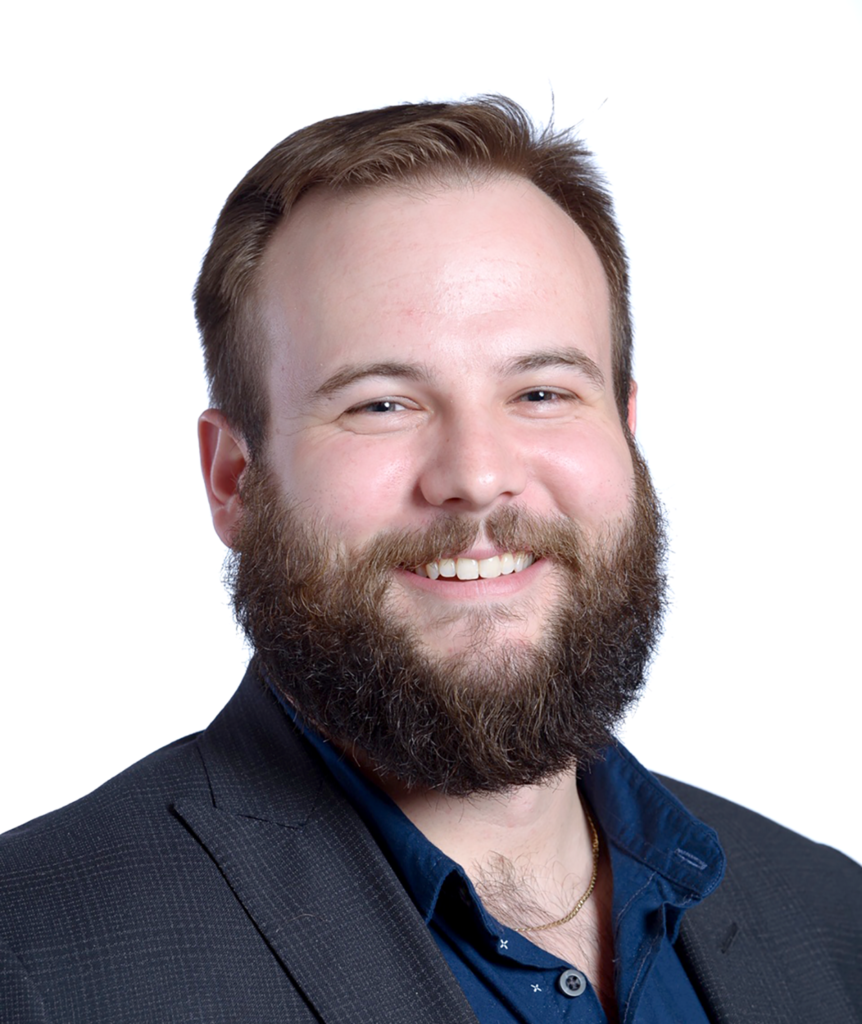 Kyle Skayman
Manager/Pharmacist
In 2003 while attending high school, Kyle started working at Hamiota Super Thrifty. After moving to Brandon to attend Brandon University, he worked part-time at Super Thrifty corporate office. Kyle graduated from the University of Manitoba, Faculty of Pharmacy in 2012. He became the relief pharmacist covering stores in Manitoba and one location in Rankin Inlet, Nunavut. In September of 2013 he returned to his home town of Hamiota to become the pharmacist/manager of the local Super Thrifty. He became an owner in February 2014. Kyle is on the board of directors of Pharmacists Manitoba.
Kyle is able to prescribe medications for self-limiting conditions, smoking cessation and uncomplicated UTI.
Helping people is what Kyle enjoys most about his job. "It's very satisfying to find a solution for someone's problems." On working for Super Thrifty Drugs, Kyle has this to say: "I like the people at Super Thrifty and the attitude management has regarding pharmacy. I don't feel any corporate pressure to shove unnecessary medications onto people when they don't need them. The small business mentality is great; it's about helping people first."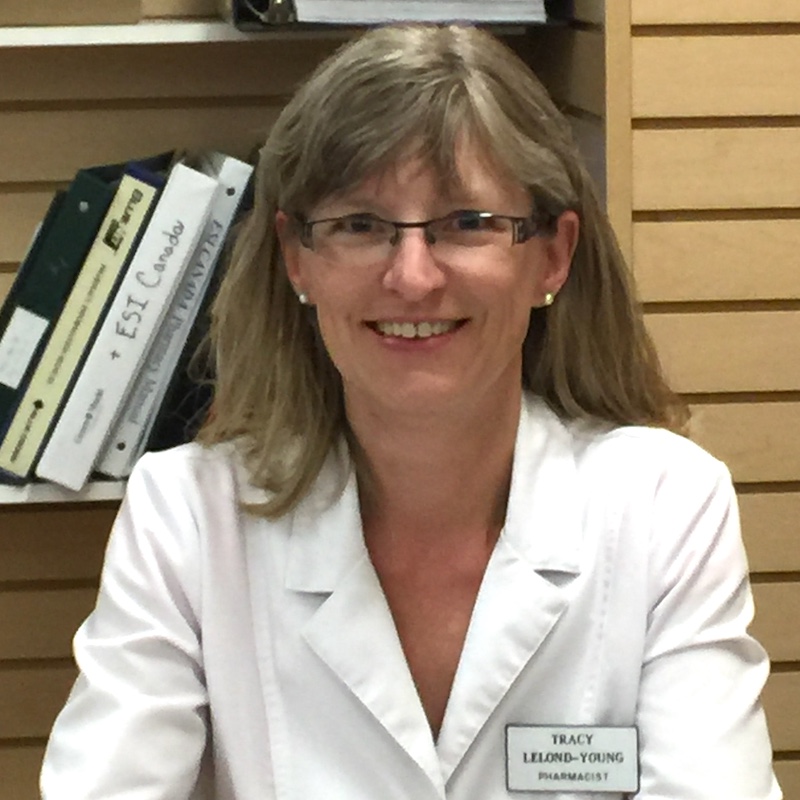 Tracy Lelond-Young
Pharmacist
Tracy graduated with a pharmacy degree from the University of Manitoba in 1995. Leading up to her graduation, she worked at Super Thrifty in Hamiota as a pharmacy assistant during the summer months. Tracy and a partner opened and ran Birtle Pharmacy for five years. After selling Birtle Pharmacy she worked in various locations until joining Super Thrifty in September 2018. Tracy is certified to prescribe for self-limiting conditions as well as treatment for uncomplicated bladder infections, also known as urinary tract infections. Tracy lives with her husband and two daughters near Miniota where they have a grain farm.